Technical analysis of GBP/USD for May 06, 2022
Overview :The GBP/USD pair continues to move in a downtrend from the level of 1.2415 since yesterday. It should bear in mind that resistance has set at 1.2415. The GBP/USD pair has not made a significant movement from yesterday. The bias remains bearish in the nearest term testing 1.2277 or lower. If the trend can break the first target at 1.2277, the market will call for a strong bearish trend towards the next target at 1.2240 on the M30 chart. So, major resistance is seen at 1.2415, while immediate support is found at 1.2277. Additionally, it should be noted that the resistance coincides with the ratio of 38.2% Fibonacci (1.2415). Today, we guess that the pair will be traded lower in the early session and try to reach the first support at the level of 1.2277. The bias is neutral in the nearest term probably with a little bearish bias testing 1.2277 area, which needs to be clearly broken to the down side to keep the bearish scenario. A clear break below that area (1.2277) could lead the price to the downtrend zone in the nearest term testing 1.2240 (S2). Thence, we confirm the bearish scenario. Right now, the pair will probably go down because a downward trend is still strong and the RSI indicator is still signaling that the trend is downward. Therefore, it is a good idea to sell below the resistance of 1.2362 with the first target at 1.2277. If the GBP/USD pair is able to break the first target, then the pair will face a strong bearish bias towards the 1.2240 level. Otherwise, the breakdown of 1.2415 will allow the pair to go further up to the levels of 1.2457 and 1.2499. The material has been provided by InstaForex Company - www.instaforex.com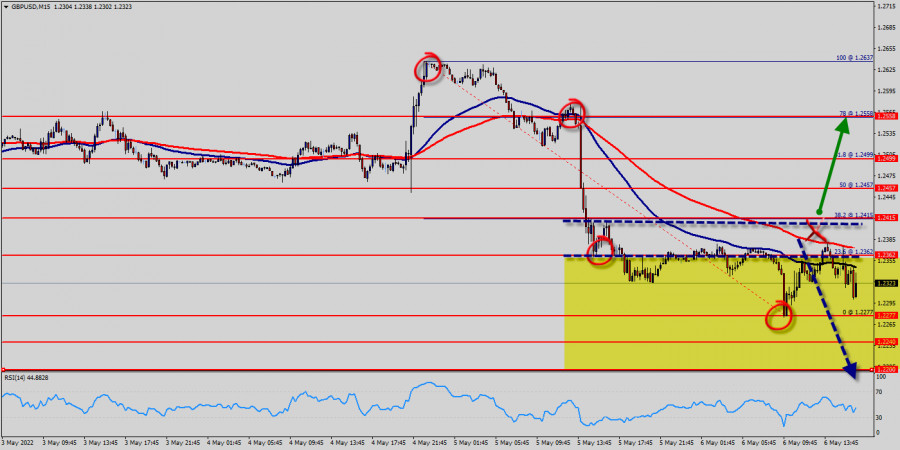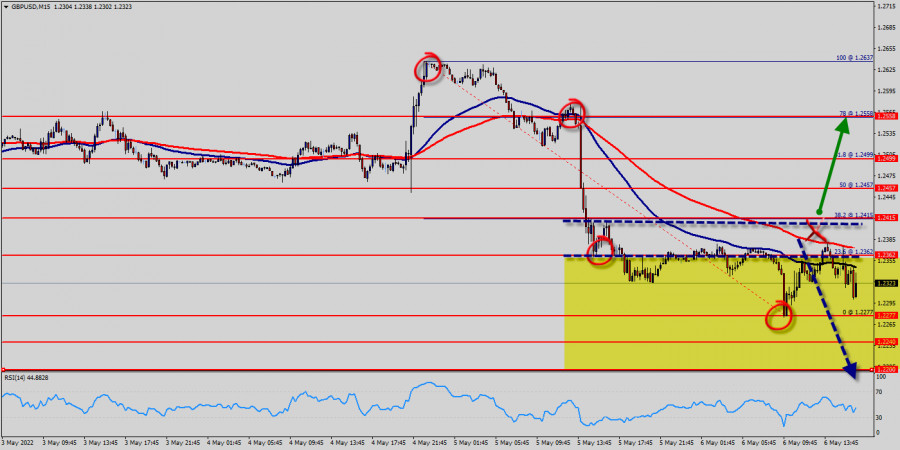 Overview :
The GBP/USD pair continues to move in a downtrend from the level of 1.2415 since yesterday.
It should bear in mind that resistance has set at 1.2415. The GBP/USD pair has not made a significant movement from yesterday.
The bias remains bearish in the nearest term testing 1.2277 or lower. If the trend can break the first target at 1.2277, the market will call for a strong bearish trend towards the next target at 1.2240 on the M30 chart.
So, major resistance is seen at 1.2415, while immediate support is found at 1.2277.
Additionally, it should be noted that the resistance coincides with the ratio of 38.2% Fibonacci (1.2415).
Today, we guess that the pair will be traded lower in the early session and try to reach the first support at the level of 1.2277. The bias is neutral in the nearest term probably with a little bearish bias testing 1.2277 area, which needs to be clearly broken to the down side to keep the bearish scenario.
A clear break below that area (1.2277) could lead the price to the downtrend zone in the nearest term testing 1.2240 (S2). Thence, we confirm the bearish scenario.
Right now, the pair will probably go down because a downward trend is still strong and the RSI indicator is still signaling that the trend is downward.
Therefore, it is a good idea to sell below the resistance of 1.2362 with the first target at 1.2277.
If the GBP/USD pair is able to break the first target, then the pair will face a strong bearish bias towards the 1.2240 level.
Otherwise, the breakdown of 1.2415 will allow the pair to go further up to the levels of 1.2457 and 1.2499.
The material has been provided by InstaForex Company -
www.instaforex.com