BTC update for May 06,.2022 - First downside objective reached, potential for next at $32.850
Technical analysis: BTC has been trading downside as I expected. The price reached our first downside target at the $37.595. There is the downside breakout of consolidation and potential for further drop. Trading recommendation: Due to the breakout of the horizontal consolidation, I see potential for further downside continuation. Watch for potential selling opportunities on the intraday rallies with the downside objectives at $32.850 and $29.650. MACD oscillator is showing strong downside momentum, which is another confirmation that sellers are in control. Key resistance is set at the price of $40.000The material has been provided by InstaForex Company - www.instaforex.com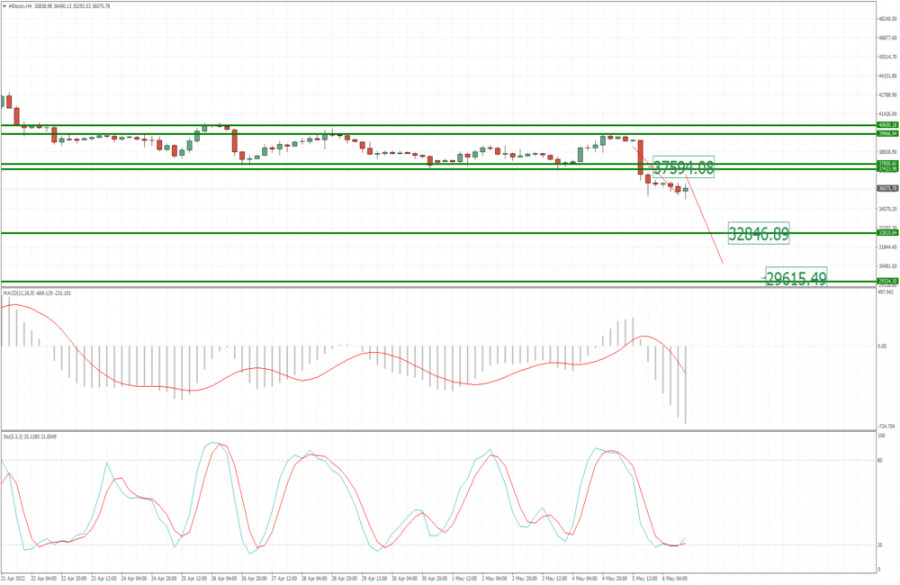 Technical analysis: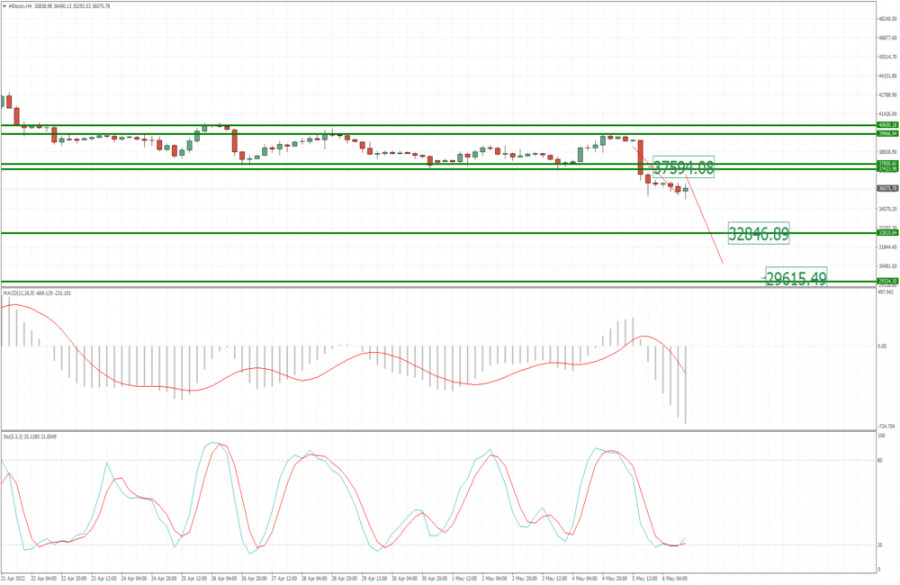 BTC has been trading downside as I expected. The price reached our first downside target at the $37.595. There is the downside breakout of consolidation and potential for further drop.
Trading recommendation:
Due to the breakout of the horizontal consolidation, I see potential for further downside continuation.
Watch for potential selling opportunities on the intraday rallies with the downside objectives at $32.850 and $29.650.
MACD oscillator is showing strong downside momentum, which is another confirmation that sellers are in control.
Key resistance is set at the price of $40.000
The material has been provided by InstaForex Company -
www.instaforex.com