Wave analysis for EUR/USD on October 13, 2021
EUR/USD, H4 timeframe:Let's continue to analyze the situation of the EUR/USD pair through Elliott's theory. The internal structure of the second half of the major correction 4 can be observed. This wave is the wave plane [A]-[B]-[C], which looks fully equipped.It is worth noting the wave 4 is part of a large upward impulse, and so, the price increase in the final fifth part of this momentum can be expected in the near future. Usually, the fifth waves in the impulses are either impulses of a smaller wave level or finite diagonals. However, it is still difficult to say what form the new sub-wave will take.Most likely, the price will move to the level of 1.1908 anytime soon, which was marked by the correction (4). Today, the US basic consumer price index will be published at 12:30 Universal time. After that, the minutes of the meeting of the Federal Committee on open the markets that traders expect will occur at 18:00 Universal time. It is possible that the release of news will affect the acceleration of growth.Currently, it is recommended to consider opening buy deals, where take-profit can be set at the level of 1.1908. The material has been provided by InstaForex Company - www.instaforex.com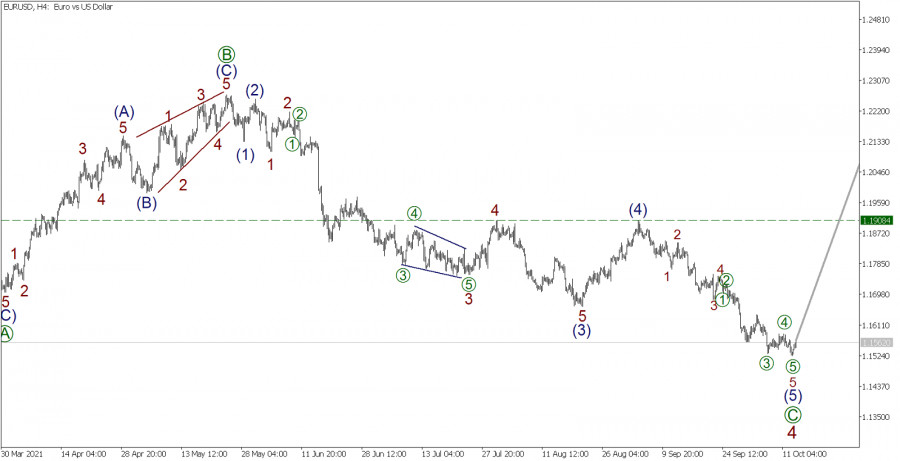 EUR/USD, H4 timeframe: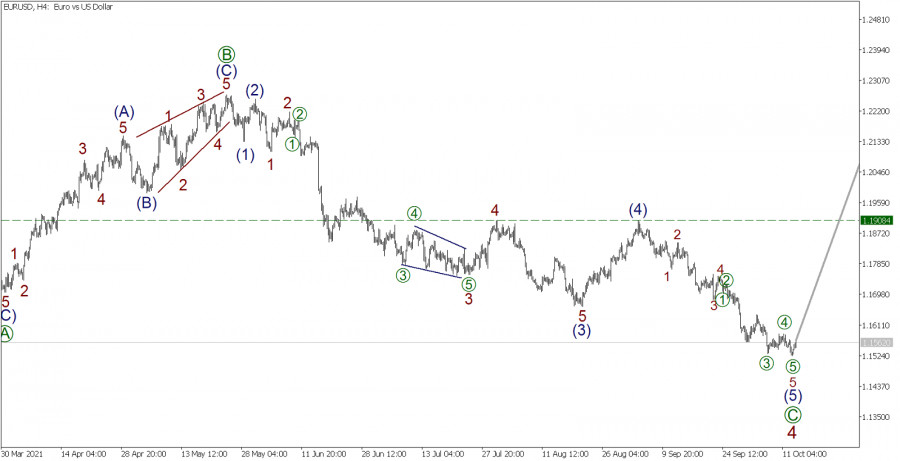 Let's continue to analyze the situation of the EUR/USD pair through Elliott's theory.
The internal structure of the second half of the major correction 4 can be observed. This wave is the wave plane [A]-[B]-[C], which looks fully equipped.
It is worth noting the wave 4 is part of a large upward impulse, and so, the price increase in the final fifth part of this momentum can be expected in the near future. Usually, the fifth waves in the impulses are either impulses of a smaller wave level or finite diagonals. However, it is still difficult to say what form the new sub-wave will take.
Most likely, the price will move to the level of 1.1908 anytime soon, which was marked by the correction (4). Today, the US basic consumer price index will be published at 12:30 Universal time. After that, the minutes of the meeting of the Federal Committee on open the markets that traders expect will occur at 18:00 Universal time. It is possible that the release of news will affect the acceleration of growth.
Currently, it is recommended to consider opening buy deals, where take-profit can be set at the level of 1.1908.
The material has been provided by InstaForex Company -
www.instaforex.com