USD/CHF uptrend is Intact, still attractive for buyers
USD/CHF accumulates more upside energyThe USD/CHF pair is likely to move somehow sideways in the short term. The outlook is still bullish as long as it stays above the uptrend line. It's located below a minor downtrend line. This line is seen as an upside obstacle.A break and stabilization above the downtrend line may signal that USD/CHF could resume its uptrend. Technically, its failure to reach and retest the uptrend line announced strong buyers.USD/CHF forecastJumping above the downtrend line and above the 0.9303 former high could be seen as a buying opportunity with a potential upside target at the high of 0.9351. Staying under the downtrend line and dropping below the uptrend line could signal that the up trend is over and that the pair may develop a larger downwards movement. The material has been provided by InstaForex Company - www.instaforex.com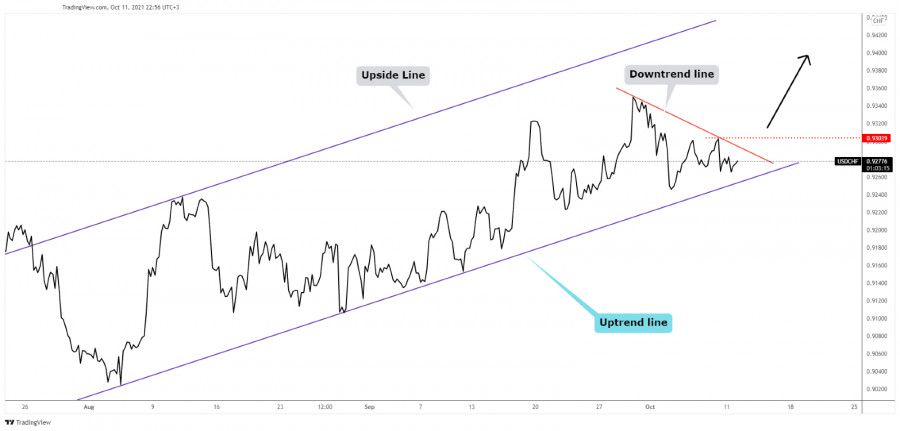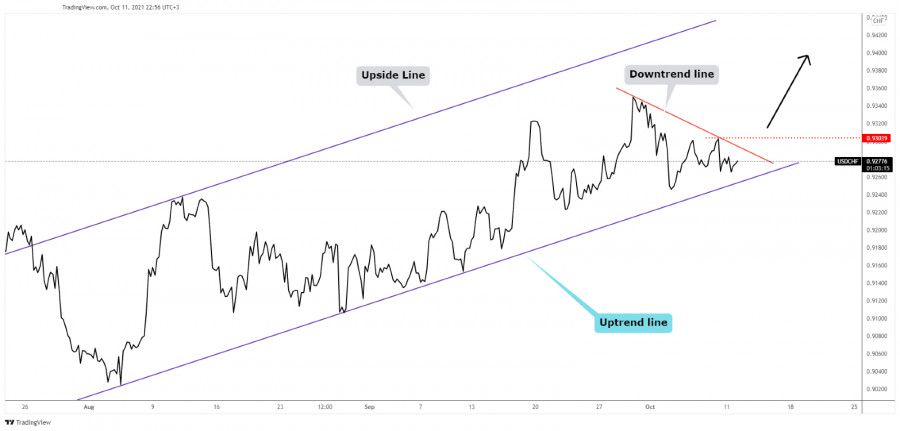 USD/CHF accumulates more upside energy
The USD/CHF pair is likely to move somehow sideways in the short term. The outlook is still bullish as long as it stays above the uptrend line. It's located below a minor downtrend line. This line is seen as an upside obstacle.
A break and stabilization above the downtrend line may signal that USD/CHF could resume its uptrend. Technically, its failure to reach and retest the uptrend line announced strong buyers.
USD/CHF forecast
Jumping above the downtrend line and above the 0.9303 former high could be seen as a buying opportunity with a potential upside target at the high of 0.9351. Staying under the downtrend line and dropping below the uptrend line could signal that the up trend is over and that the pair may develop a larger downwards movement.
The material has been provided by InstaForex Company -
www.instaforex.com