US stock market in weekly review
S&P 500 US market review for October 6-12 The US market is currently experiencing a correction. Major US indices showed a significant recovery but then fell noticeably on the last day. It became clear that large investors' sentiment was hardly bullish. On the contrary, they locked in profits and went short amid the market recovery. Thus, the correction continues in the market. There may be a change in market sentiment if major indices break through the local ranges upwards and close the trading day above these levels. As for fundamental factors, market participants are awaiting a new report on inflation in the US and the minutes of the Fed's meeting. Major indices: Dow Jones 34,100 - 34,500 +400 pp or +1.2% S&P 500 4,320 - 4,360 +40 pp or +1% NASDAQ 14,300 - 14,500 +200 pp or +1.5% Outlook: Dow Jones - trading range 34,000 - 35,000 S&P 500 - trading range 4,300 - 4,420 NASDAQ - trading range 14,300 - 14,750 Conclusion: Market condition - trading range, correction. The material has been provided by InstaForex Company - www.instaforex.com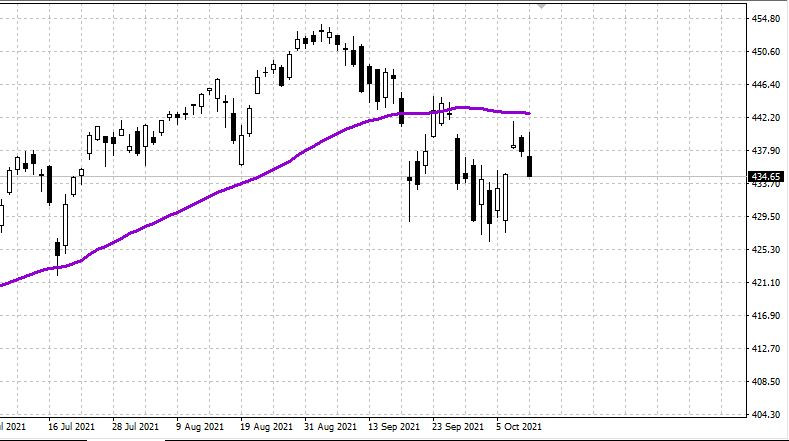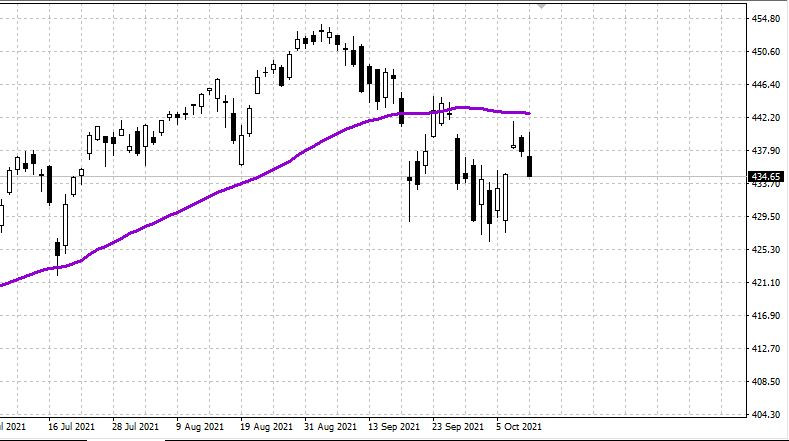 S&P 500
US market review for October 6-12
The US market is currently experiencing a correction. Major US indices showed a significant recovery but then fell noticeably on the last day. It became clear that large investors' sentiment was hardly bullish. On the contrary, they locked in profits and went short amid the market recovery. Thus, the correction continues in the market. There may be a change in market sentiment if major indices break through the local ranges upwards and close the trading day above these levels. As for fundamental factors, market participants are awaiting a new report on inflation in the US and the minutes of the Fed's meeting.
Major indices:
Dow Jones 34,100 - 34,500 +400 pp or +1.2%
S&P 500 4,320 - 4,360 +40 pp or +1%
NASDAQ 14,300 - 14,500 +200 pp or +1.5%
Outlook:
Dow Jones - trading range 34,000 - 35,000
S&P 500 - trading range 4,300 - 4,420
NASDAQ - trading range 14,300 - 14,750
Conclusion: Market condition - trading range, correction.
The material has been provided by InstaForex Company -
www.instaforex.com