Technical Analysis of GBP/USD for October 7, 2021
Technical Market Outlook:The GBP/USD pair has been seen continuing the relief rally from the extremely oversold market conditions. The next target for bulls is 50% Fibonacci retracement located at 1.3660. The nearest technical support is seen at 1.3519, but if this level is violated, then the down trend can resume lower towards the last weeks low located at 1.3410 or below. The momentum remains neutral and the price is consolidating around the level of 1.3602 as the market participants await a trigger the will increase the volatility again. Weekly Pivot Points:WR3 - 1.4014WR2 - 1.3865WR1 - 1.3697Weekly Pivot - 1.3546WS1 - 1.3375WS2 - 1.3218WS3 - 1.3052Trading Outlook:The weekly and monthly time frame chart show a breakout below the key technical support located at 1.3516, so now the bears are in total control of the market. The next target for bears is seen at the level of 1.3174. The levels of 1.3408 and 1.3371 might give some support for bulls as they are 55 and 200 weekly moving average levels.The material has been provided by InstaForex Company - www.instaforex.com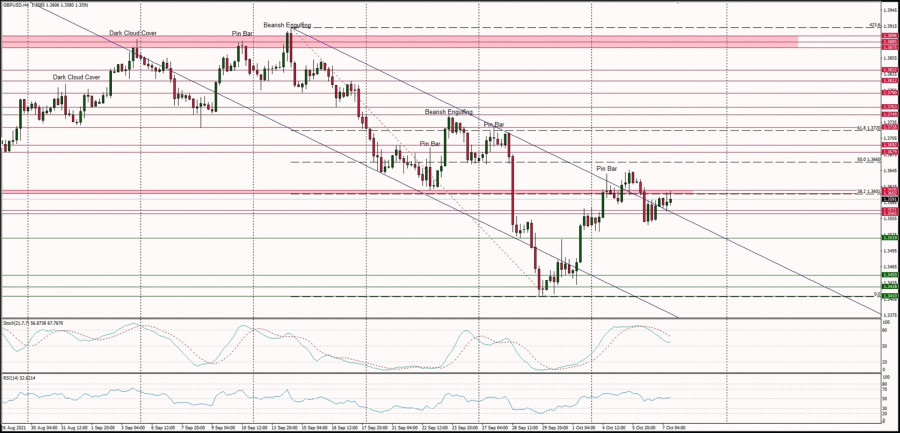 Technical Market Outlook:
The GBP/USD pair has been seen continuing the relief rally from the extremely oversold market conditions. The next target for bulls is 50% Fibonacci retracement located at 1.3660. The nearest technical support is seen at 1.3519, but if this level is violated, then the down trend can resume lower towards the last weeks low located at 1.3410 or below. The momentum remains neutral and the price is consolidating around the level of 1.3602 as the market participants await a trigger the will increase the volatility again.
Weekly Pivot Points:
WR3 - 1.4014
WR2 - 1.3865
WR1 - 1.3697
Weekly Pivot - 1.3546
WS1 - 1.3375
WS2 - 1.3218
WS3 - 1.3052
Trading Outlook:
The weekly and monthly time frame chart show a breakout below the key technical support located at 1.3516, so now the bears are in total control of the market. The next target for bears is seen at the level of 1.3174. The levels of 1.3408 and 1.3371 might give some support for bulls as they are 55 and 200 weekly moving average levels.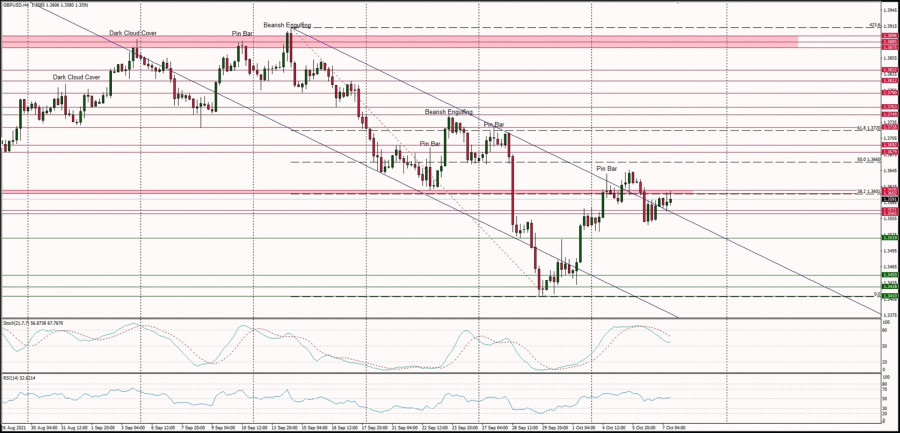 The material has been provided by InstaForex Company -
www.instaforex.com