Technical analysis of EUR/USD on October 8, 2021
The EUR/USD pair continues to decline. Yesterday, there was a formation of a local accumulation zone, and leaving this zone will indicate the further vector of movement. The main downward target is the weekly control zone. Last Wednesday, the instrument tested the zone of average weekly course, which caused the decline to stop. After that, the accumulation zone was formed. The probability of updating the weekly low is 70%, which allows us to maintain the short position. The main part must be consolidated since the WCZ of 1.1540-1.1523 was tested. To reverse the bearish momentum, the formation of the "absorption" pattern at the daily level will be required. Today's trading should close above Wednesday's opening. In this case, we will have a new trading plan on Monday to find favorable prices to buy the pair. The material has been provided by InstaForex Company - www.instaforex.com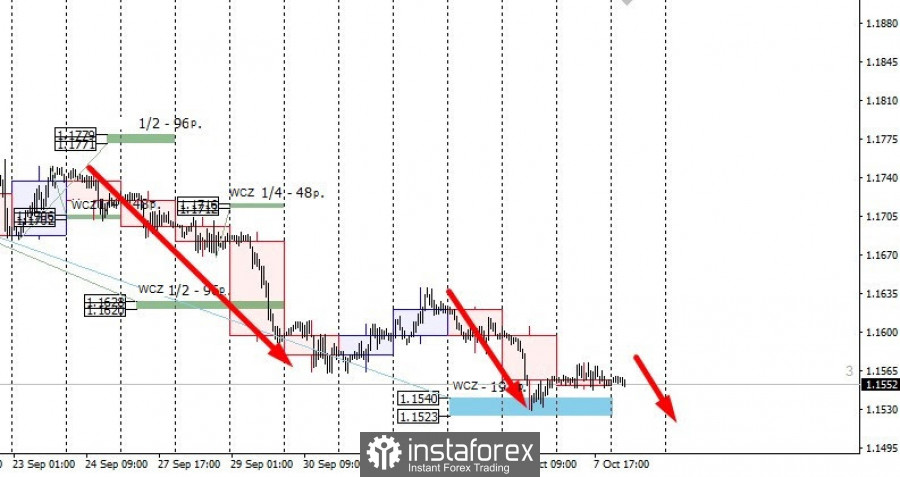 The EUR/USD pair continues to decline. Yesterday, there was a formation of a local accumulation zone, and leaving this zone will indicate the further vector of movement. The main downward target is the weekly control zone.
Last Wednesday, the instrument tested the zone of average weekly course, which caused the decline to stop. After that, the accumulation zone was formed. The probability of updating the weekly low is 70%, which allows us to maintain the short position. The main part must be consolidated since the WCZ of 1.1540-1.1523 was tested.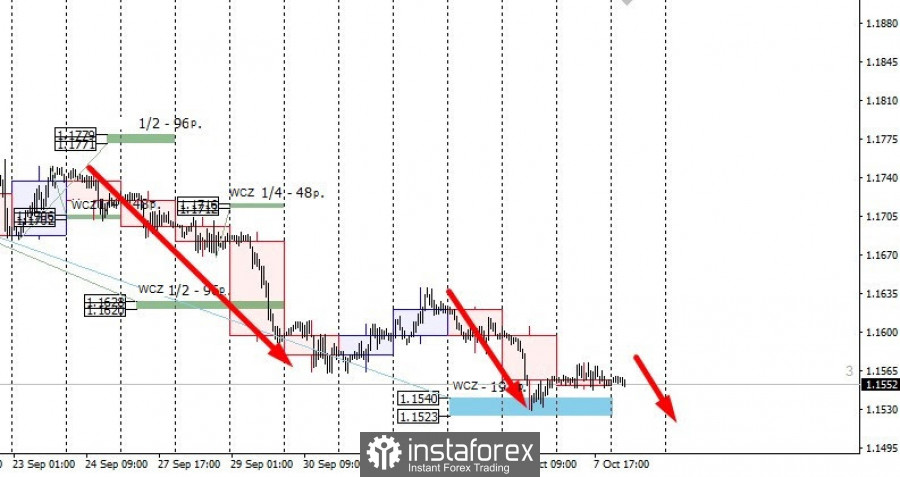 To reverse the bearish momentum, the formation of the "absorption" pattern at the daily level will be required. Today's trading should close above Wednesday's opening. In this case, we will have a new trading plan on Monday to find favorable prices to buy the pair.
The material has been provided by InstaForex Company -
www.instaforex.com