Stocks dip amid talks that Republicans are ready to offer Democrats a way to break the debt limit impasse
US stocks initially fell on Wednesday amid talks that Republicans are ready to offer Democrats a way to break the debt limit impasse. But then the market bought out the drawdown, and the S&P 500 and Nasdaq 100 posted gains for the rest of the day, offsetting previous losses of more than 1%. More specifically, the S&P 500 rose 0.45%.The benchmark index has been trading upwards for four consecutive months despite a growing list of concerns that include debt ceilings and high inflation. Wells Fargo strategist Anna Han said: "With the latest news that Republicans are willing to come to the table and negotiate an extension, equities (and yields) have rallied back. It's certainly not all peachy, but it does bring short-term relief to one of the various macro risks we have been watching."At the same time, the yield on 10-year US Treasury bonds remained largely unchanged as investors took into account the US economic outlook. Latest data show that private sector employment exceeds expectations, further increasing the chance that the Fed will taper stimulus in November. And if the labor market report tomorrow posts better than expected results, concerns about hiring will gradually ease. Sadly, the market will remain volatile because fears over high inflation will persist longer than what the central bank expects, especially amid the energy crisis this winter.In any case, E * Trade Financial Managing Director Mike Loewengart said positive labor data could prompt the Fed to tighten policy at a faster pace.Additionally, Bleakley Advisory CIO Peter Boockvar said: "We're in quite a different labor market in that for many sectors there is a shortage of workers. Hopefully we're in the midst of seeing more labor supply with kids back in school, Covid under control and the end of the extra unemployment benefits."The material has been provided by InstaForex Company - www.instaforex.com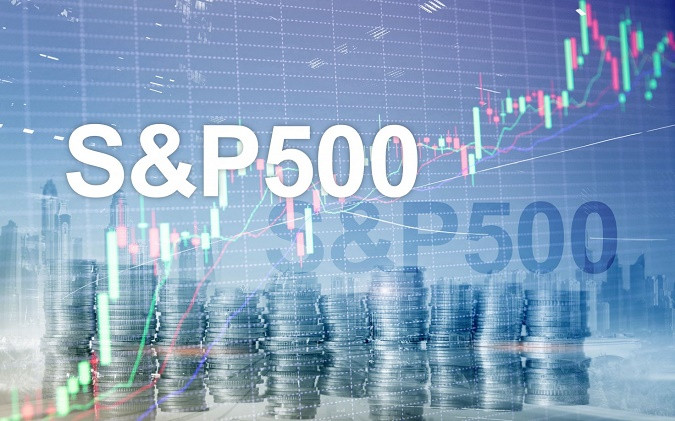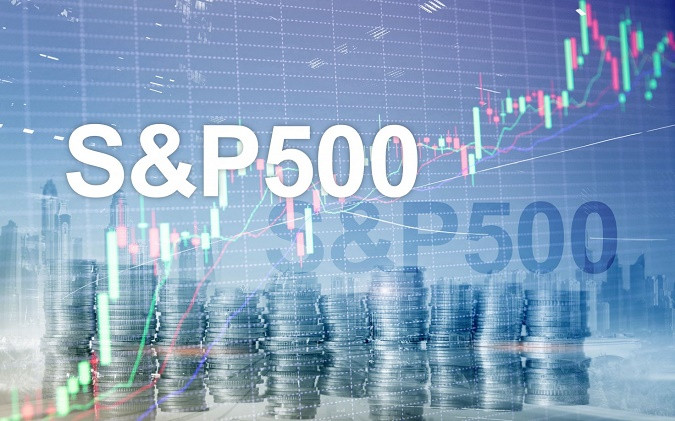 US stocks initially fell on Wednesday amid talks that Republicans are ready to offer Democrats a way to break the debt limit impasse. But then the market bought out the drawdown, and the S&P 500 and Nasdaq 100 posted gains for the rest of the day, offsetting previous losses of more than 1%. More specifically, the S&P 500 rose 0.45%.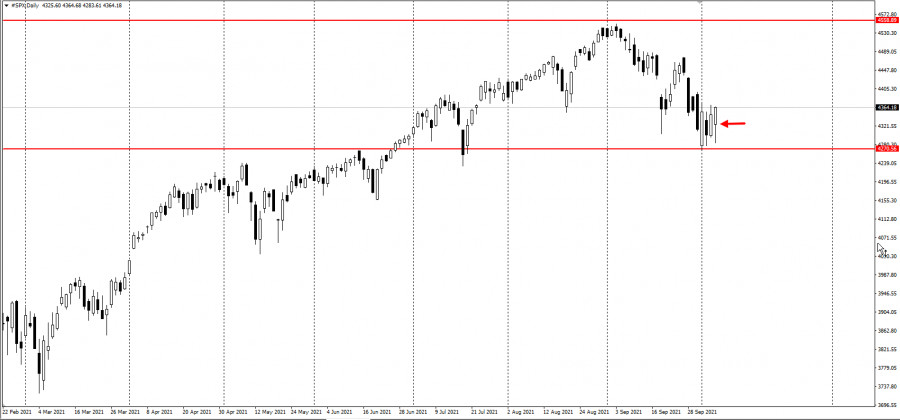 The benchmark index has been trading upwards for four consecutive months despite a growing list of concerns that include debt ceilings and high inflation. Wells Fargo strategist Anna Han said: "With the latest news that Republicans are willing to come to the table and negotiate an extension, equities (and yields) have rallied back. It's certainly not all peachy, but it does bring short-term relief to one of the various macro risks we have been watching."
At the same time, the yield on 10-year US Treasury bonds remained largely unchanged as investors took into account the US economic outlook. Latest data show that private sector employment exceeds expectations, further increasing the chance that the Fed will taper stimulus in November.
And if the labor market report tomorrow posts better than expected results, concerns about hiring will gradually ease. Sadly, the market will remain volatile because fears over high inflation will persist longer than what the central bank expects, especially amid the energy crisis this winter.
In any case, E * Trade Financial Managing Director Mike Loewengart said positive labor data could prompt the Fed to tighten policy at a faster pace.
Additionally, Bleakley Advisory CIO Peter Boockvar said: "We're in quite a different labor market in that for many sectors there is a shortage of workers. Hopefully we're in the midst of seeing more labor supply with kids back in school, Covid under control and the end of the extra unemployment benefits."
The material has been provided by InstaForex Company -
www.instaforex.com