SEC gives Bitcoin green light
Bitcoin skyrocketed to $ 55,000 after SEC Chairman Gary Gensler said the agency will not ban cryptocurrencies. This is a huge surprise because earlier he said crypto are highly speculative, and that its value is determined "by nothing but the willingness of investors to pay." When asked whether the SEC had plans to follow China's example of banning cryptocurrencies in favor of the future central bank digital currency (CBDC), Gensler replied that it would all be up to the Congress. This assertion completely coincides with the recent statements of Fed Chairman Jerome Powell, who also announced that the central bank has no plans to ban crypto.Nevertheless, it is obvious that the growing interest of investors is forcing the government to work on a regulatory framework that can regulate the industry, or at least part of it.IMF Managing Director Kristalina Georgieva also spoke yesterday about cryptocurrencies and digital assets. In her opinion, digital currencies backed by central banks are the most secure form of digital money, but this is not the case for cryptocurrencies. She also believes that Bitcoin should not be called digital money.To date, 110 countries are already studying digital currencies for their introduction into the use of central banks. Georgieva noted that the key task of authorities now is to ensure the interoperability of digital currencies with real means of payment.The National Bank of Georgia already announced that it will launch a pilot program next year, and the initial testing will be done in retail. There is currently an active struggle around $ 54,444 in Bitcoin. If bullish traders manage to push the quote above the level, it will not be long before the token hits $ 58,000 and $ 62,200. But if bearish traders manage to bring the quote below the level, Bitcoin will plunge to $ 51,000, and then drop to $ 47,600 and $ 43,300.The material has been provided by InstaForex Company - www.instaforex.com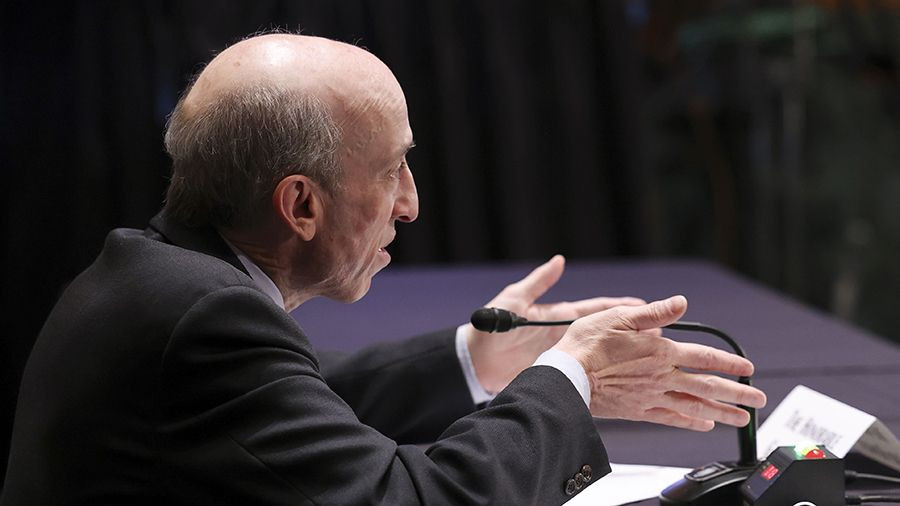 Bitcoin skyrocketed to $ 55,000 after SEC Chairman Gary Gensler said the agency will not ban cryptocurrencies. This is a huge surprise because earlier he said crypto are highly speculative, and that its value is determined "by nothing but the willingness of investors to pay."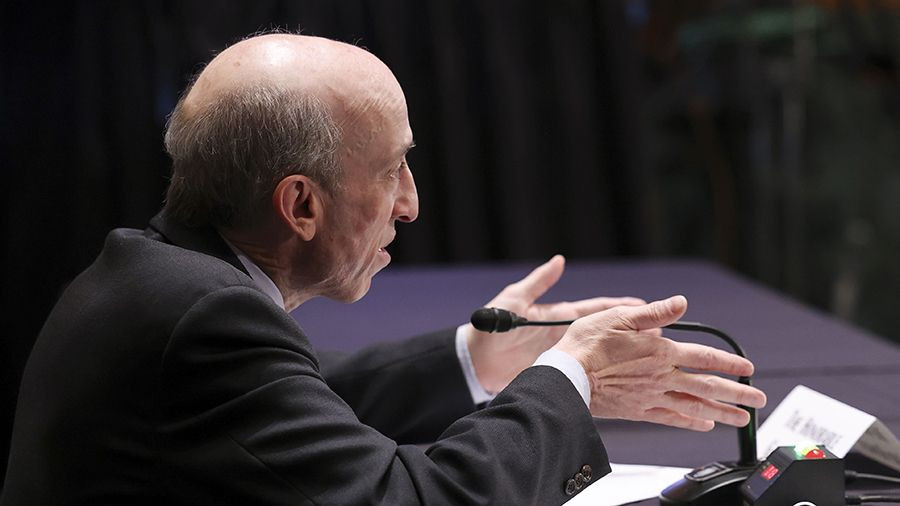 When asked whether the SEC had plans to follow China's example of banning cryptocurrencies in favor of the future central bank digital currency (CBDC), Gensler replied that it would all be up to the Congress. This assertion completely coincides with the recent statements of Fed Chairman Jerome Powell, who also announced that the central bank has no plans to ban crypto.
Nevertheless, it is obvious that the growing interest of investors is forcing the government to work on a regulatory framework that can regulate the industry, or at least part of it.
IMF Managing Director Kristalina Georgieva also spoke yesterday about cryptocurrencies and digital assets. In her opinion, digital currencies backed by central banks are the most secure form of digital money, but this is not the case for cryptocurrencies. She also believes that Bitcoin should not be called digital money.
To date, 110 countries are already studying digital currencies for their introduction into the use of central banks. Georgieva noted that the key task of authorities now is to ensure the interoperability of digital currencies with real means of payment.
The National Bank of Georgia already announced that it will launch a pilot program next year, and the initial testing will be done in retail.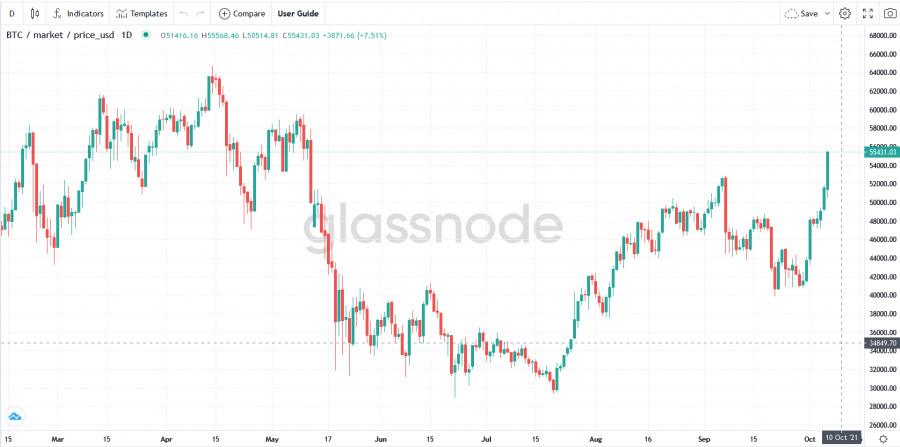 There is currently an active struggle around $ 54,444 in Bitcoin. If bullish traders manage to push the quote above the level, it will not be long before the token hits $ 58,000 and $ 62,200. But if bearish traders manage to bring the quote below the level, Bitcoin will plunge to $ 51,000, and then drop to $ 47,600 and $ 43,300.
The material has been provided by InstaForex Company -
www.instaforex.com