High inflation is forcing central banks to curtail support measures. Bank of England plans to tighten monetary policy
Euro did not grow despite weak demand for the US dollar. It seems that risk appetite will return only in the event of more decisive action by the European Central Bank. But earlier, the bank said they are confident that the short-term rise in inflation was largely due to temporary factors that will disappear by next year. As such, they do not need to tighten the monetary policy. The minutes of the September ECB meeting indicated that the members unanimously agreed to maintain a super-soft policy in order to offset the negative impact of the COVID-19 pandemic. But they did not rule out the possibility that the economic outlook could worsen if the pandemic worsens in the coming months. Most likely, problems will emerge amid shortages and supply chain disruptions. The central bank is also exploring a new program on bond purchases to stave off any market shocks when the current PEPP program is phased out next year. ECB President Christine Lagarde repeatedly spoke about this during the past policy meetings. The new plan is to replace the existing one and complement the earlier € 20-billion quantitative easing program. Obviously, this means that the ECB will not bet on active tough measures on interest rates, which is a serious blow to buyers of risky assets, who were counting on a more serious growth of euro in the medium term. But decisions are yet to be officially adopted, and strong inflation could spoil the plans of the central bank. Some experts also drew attention to the spread between Italian and German bonds, which is still well below the times of financial stress. This is positive because if the completion of the € 1.85 trillion emergency bond purchase program next March triggers a market sell-off in heavily indebted countries such as Italy and Spain, the current low spread would be an insurance. The yield gap between benchmark Italian and German debt - a closely monitored indicator of risk for the region - is currently around 107 basis points, which is a test of the upper limit of the multi-month range. The fact that the ECB postponed the decision making until December allows yields to remain at such a low level. Going back to inflation, it should be noted that although its surge is temporary, it does not mean that it will disappear in the near future. Recently, politicians and investors have been increasingly laying on serious inflationary pressure, which central banks will have to actively fight. In the last two weeks alone, natural gas has risen by 25%, and oil has exceeded $ 80 for the first time since 2014. Fertilizer prices also hit record highs, which are likely to lead to further increases in food prices. Central banks suddenly became a little more worried about inflation, considering some adjustments on their monetary policy in the near future. However, it is far from clear how this can fix disrupted supply chains or alleviate energy shortages, especially since economic recovery is slowing down and there is a possibility of stagflation. As such, the International Monetary Fund projects that annual inflation in advanced economies will peak at an average of 3.6% in the final months of this year, and then return to 2% in the first half of 2022. Emerging markets will see faster growth to 6.8%, and then decline to 4%. Macroeconomic reports With regards to other statistics, industrial production in Italy reportedly fell by 0.2% in August, after increasing by 1% in July. Apparently, among the components, only capital goods production showed a monthly growth of 0.8%. Energy production is said to have fallen 2.1%, while consumer goods production dropped 2%. But on a yearly basis, industrial production remained unchanged. Technical analysis for EUR/USD Much will depend on 1.1585 because climbing above it will provoke a further jump to 1.1610 and 1.1660. But if bearish traders manage to push euro below the level, the price will go down to 1.1545 and then to 1.1460 and 1.1420. GBP/USD Pound rose on Monday amid hawkish comments from the Bank of England. The statements obviously reinforced hopes that the central bank will raise rates earlier than scheduled. Bank of England member Michael Saunders said the inflationary surge "could become more resilient if no changes are made to monetary policy." "I think this is appropriate as the markets moved to higher pricing much earlier than expected," Saunders said. The remarks followed Governor Andrew Bailey's warning that inflation exceeding the bank's 2% target would hurt the economy. Technical analysis for GBP/USD Bulls are currently looking for a return above 1.3610 as going beyond this will set off an increase to 1.3670, 1.3730 and 1.3780. But if pound drops below the level, the price will decline to 1.3570, and then go to 1.3530 and 1.3490. The material has been provided by InstaForex Company - www.instaforex.com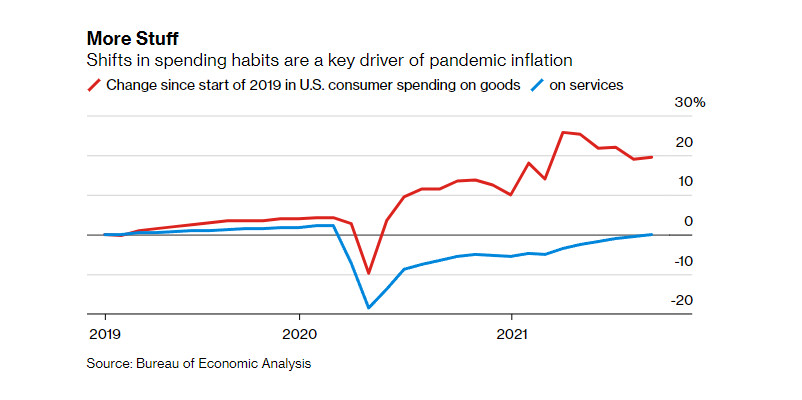 Euro did not grow despite weak demand for the US dollar. It seems that risk appetite will return only in the event of more decisive action by the European Central Bank. But earlier, the bank said they are confident that the short-term rise in inflation was largely due to temporary factors that will disappear by next year. As such, they do not need to tighten the monetary policy.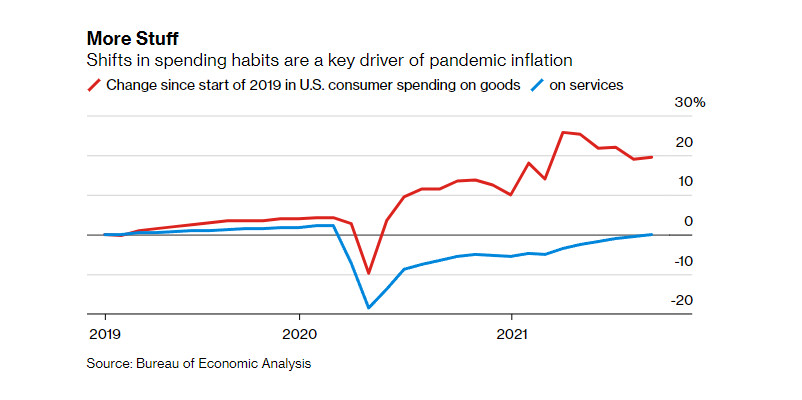 The minutes of the September ECB meeting indicated that the members unanimously agreed to maintain a super-soft policy in order to offset the negative impact of the COVID-19 pandemic. But they did not rule out the possibility that the economic outlook could worsen if the pandemic worsens in the coming months. Most likely, problems will emerge amid shortages and supply chain disruptions.
The central bank is also exploring a new program on bond purchases to stave off any market shocks when the current PEPP program is phased out next year. ECB President Christine Lagarde repeatedly spoke about this during the past policy meetings. The new plan is to replace the existing one and complement the earlier € 20-billion quantitative easing program.
Obviously, this means that the ECB will not bet on active tough measures on interest rates, which is a serious blow to buyers of risky assets, who were counting on a more serious growth of euro in the medium term. But decisions are yet to be officially adopted, and strong inflation could spoil the plans of the central bank.
Some experts also drew attention to the spread between Italian and German bonds, which is still well below the times of financial stress. This is positive because if the completion of the € 1.85 trillion emergency bond purchase program next March triggers a market sell-off in heavily indebted countries such as Italy and Spain, the current low spread would be an insurance. The yield gap between benchmark Italian and German debt - a closely monitored indicator of risk for the region - is currently around 107 basis points, which is a test of the upper limit of the multi-month range. The fact that the ECB postponed the decision making until December allows yields to remain at such a low level.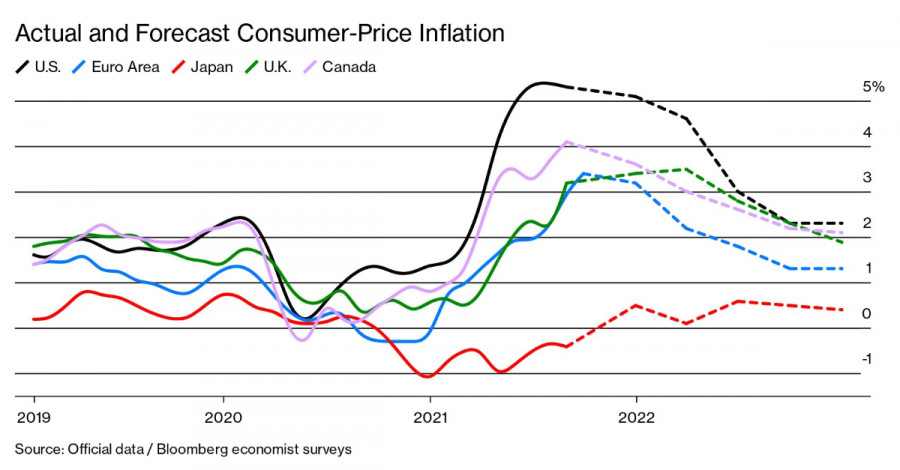 Going back to inflation, it should be noted that although its surge is temporary, it does not mean that it will disappear in the near future. Recently, politicians and investors have been increasingly laying on serious inflationary pressure, which central banks will have to actively fight. In the last two weeks alone, natural gas has risen by 25%, and oil has exceeded $ 80 for the first time since 2014. Fertilizer prices also hit record highs, which are likely to lead to further increases in food prices. Central banks suddenly became a little more worried about inflation, considering some adjustments on their monetary policy in the near future. However, it is far from clear how this can fix disrupted supply chains or alleviate energy shortages, especially since economic recovery is slowing down and there is a possibility of stagflation.
As such, the International Monetary Fund projects that annual inflation in advanced economies will peak at an average of 3.6% in the final months of this year, and then return to 2% in the first half of 2022. Emerging markets will see faster growth to 6.8%, and then decline to 4%.
Macroeconomic reports
With regards to other statistics, industrial production in Italy reportedly fell by 0.2% in August, after increasing by 1% in July. Apparently, among the components, only capital goods production showed a monthly growth of 0.8%. Energy production is said to have fallen 2.1%, while consumer goods production dropped 2%.
But on a yearly basis, industrial production remained unchanged.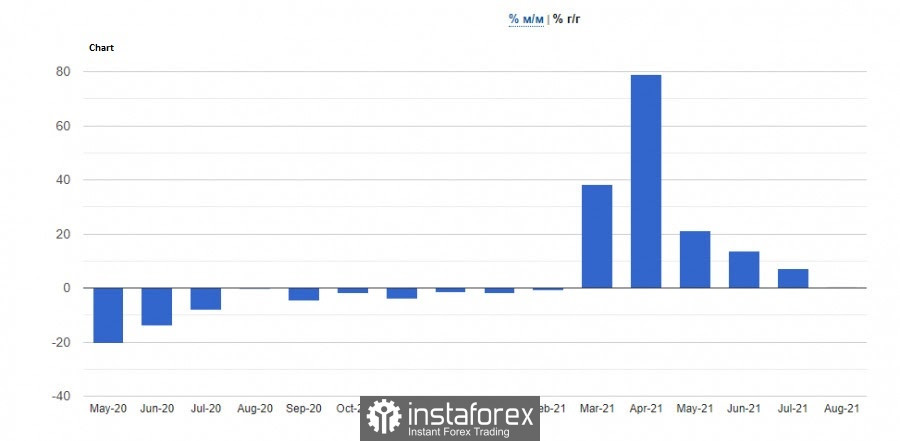 Technical analysis for EUR/USD
Much will depend on 1.1585 because climbing above it will provoke a further jump to 1.1610 and 1.1660. But if bearish traders manage to push euro below the level, the price will go down to 1.1545 and then to 1.1460 and 1.1420.
GBP/USD
Pound rose on Monday amid hawkish comments from the Bank of England. The statements obviously reinforced hopes that the central bank will raise rates earlier than scheduled. Bank of England member Michael Saunders said the inflationary surge "could become more resilient if no changes are made to monetary policy."
"I think this is appropriate as the markets moved to higher pricing much earlier than expected," Saunders said. The remarks followed Governor Andrew Bailey's warning that inflation exceeding the bank's 2% target would hurt the economy.
Technical analysis for GBP/USD
Bulls are currently looking for a return above 1.3610 as going beyond this will set off an increase to 1.3670, 1.3730 and 1.3780. But if pound drops below the level, the price will decline to 1.3570, and then go to 1.3530 and 1.3490.
The material has been provided by InstaForex Company -
www.instaforex.com