EUR/USD analysis for October 08, 2021 - Upside breakout of trendline
Technical analysis: EUR/USD has been trading upside. I see further bullish continuation towards 1,1610 and 1,1640. Watch for buying opportunities on the intraday pullbacks with the next upside targets at 1,1610 and 1,1640. Stochastic is showing bullish momentum with no signs for the reversal, which is good sign for the bull continuation. There is the breakout of the major pivot in the background......The material has been provided by InstaForex Company - www.instaforex.com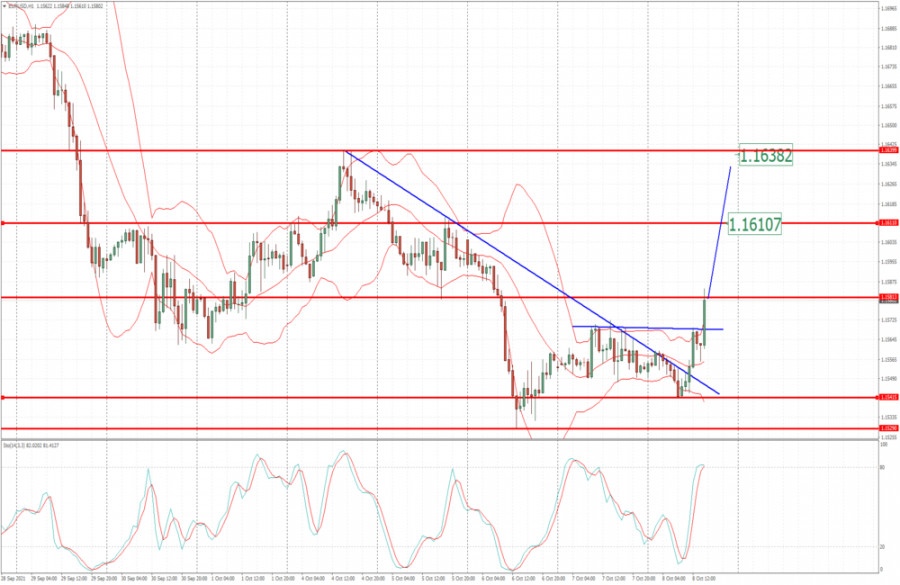 Technical analysis: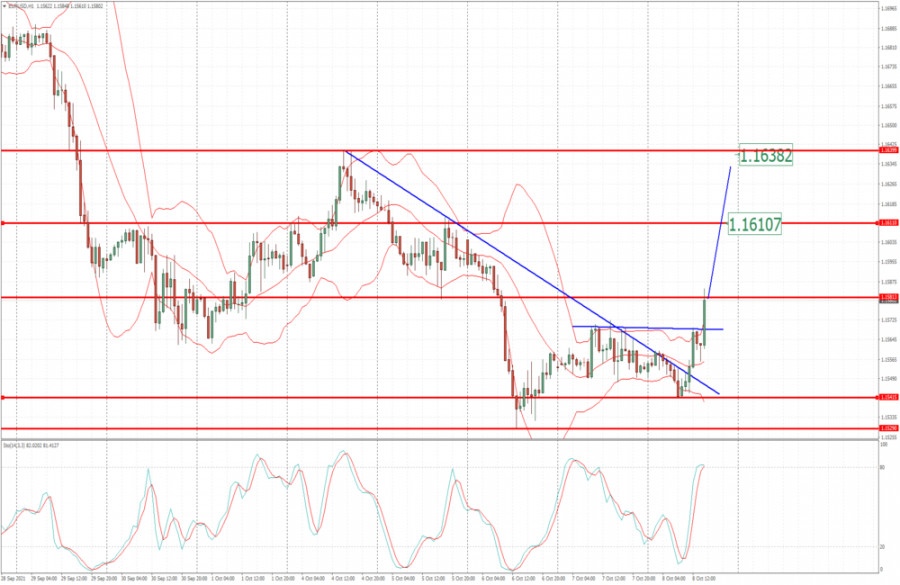 EUR/USD has been trading upside. I see further bullish continuation towards 1,1610 and 1,1640.
Watch for buying opportunities on the intraday pullbacks with the next upside targets at 1,1610 and 1,1640.
Stochastic is showing bullish momentum with no signs for the reversal, which is good sign for the bull continuation.
There is the breakout of the major pivot in the background......
The material has been provided by InstaForex Company -
www.instaforex.com