Debt limit impasse may be resolved soon. US Department of Labor to release highly-anticipated September employment report
Euro rally halted on Thursday ahead of the US NFP report today. Clearly, traders are waiting for the employment data for September, as it will affect the strategy of the Federal Reserve regarding interest rates. Meanwhile, pound returned to weekly highs, hinting to market participants that all is not lost for it. Issue on the US national debt limit The deadlock on the US national debt limit is coming to an end. After weeks of negotiations that went nowhere, Democrats are reportedly on the verge of accepting a proposal from Senate Minority Leader Mitch McConnell. McConnell bid on raising the debt limit by a certain amount, which would be sufficient to extend the term of the Treasury until December this year. The news helped US stocks to recover, but volatility on the market remained high. Meanwhile, there was no particular reaction in the foreign exchange market, but traders continued to avoid risky assets. In the bond market, there was a surge in trading because Treasuries mature during the period of possible default. But even if there is now a resolution on the debt limit issue, the fact that it is only a postponement to December does not solve the problem itself. And given that the Federal Reserve will most likely begin cutbacks on bond purchases by that time, there is a high chance that the situation will aggravate. After all, Democrats are still trying to pass a huge package of taxes and spending, as well as a separate bill on infrastructure. As such, former US Treasury Secretary Steven Mnuchin warned that breaching the debt ceiling and overspending could further increase inflation. "I do worry that this will be ongoing inflation, and we could easily end up with 3.5% 10-year Treasuries, which again just increases the cost of the national debt and creates budget issues," he said. He added that excessive debt-to-GDP ratio could burden the US economy in the future. Mnuchin also mentioned stablecoins and said they should be regulated. "New digital assets shouldn't be like casino chips. If you are going to issue a stablecoin, the actual money should go be held in a regulated bank, in a trust account and the people who hold the stablecoins should be able to exchange those for real dollars at any time, "he commented. Recently, quite a lot of US officials brought up the risks of high inflation, anticipating a sharp jump in the indicator this winter. The energy crisis, together with high oil prices, will only increase the pressure on the price index. This will sooner or later force the central bank to act more aggressively, which is a good signal for dollar in the short term. Macroeconomic reports Destatis reported yesterday that industrial output in Germany fell more than expected in August. The index dropped 4% m / m, after rising 1.3% in July. And compared to February 2020, the figure is down 9.0%. Manufacturers said production is being held back by a shortage of intermediate products due to supply chain disruptions. But on a yearly basis, output rose 1.7%. In the US, jobless claims reportedly fell 38,000 to 326,000, much better than the expected decrease by analysts. Meanwhile, the less volatile four-week moving average climbed 3,500 to 344,000. Today, the US Department of Labor will release its highly anticipated September employment report. Analysts expect to see a 488,000 increase in jobs and a drop in unemployment rate to 5.1%. Technical analysis in EUR/USD A lot depends on 1.1530 because slipping below it will result in a further drop to 1.1480 and 1.1450. But if the quote climbs above the level, EUR/USD will rise to 1.1560, and then to 1.1580 and 1.1610. The material has been provided by InstaForex Company - www.instaforex.com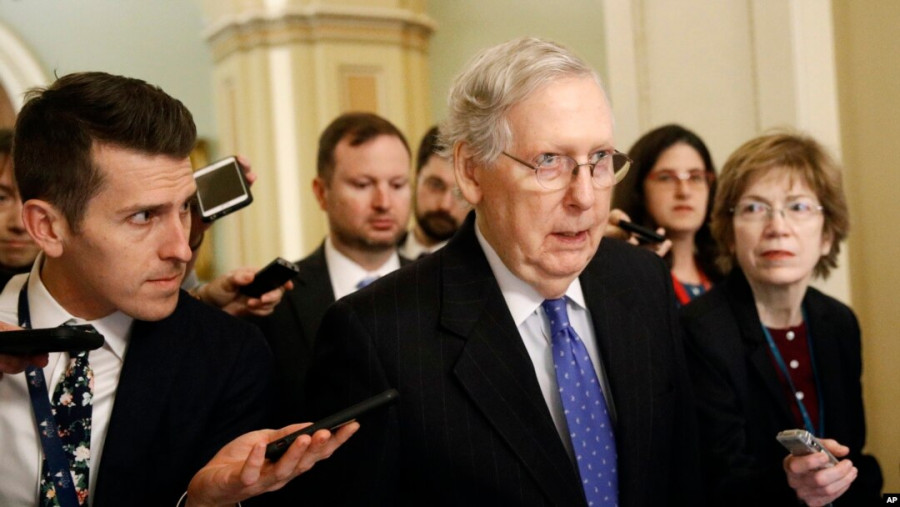 Euro rally halted on Thursday ahead of the US NFP report today. Clearly, traders are waiting for the employment data for September, as it will affect the strategy of the Federal Reserve regarding interest rates.
Meanwhile, pound returned to weekly highs, hinting to market participants that all is not lost for it.
Issue on the US national debt limit
The deadlock on the US national debt limit is coming to an end. After weeks of negotiations that went nowhere, Democrats are reportedly on the verge of accepting a proposal from Senate Minority Leader Mitch McConnell. McConnell bid on raising the debt limit by a certain amount, which would be sufficient to extend the term of the Treasury until December this year.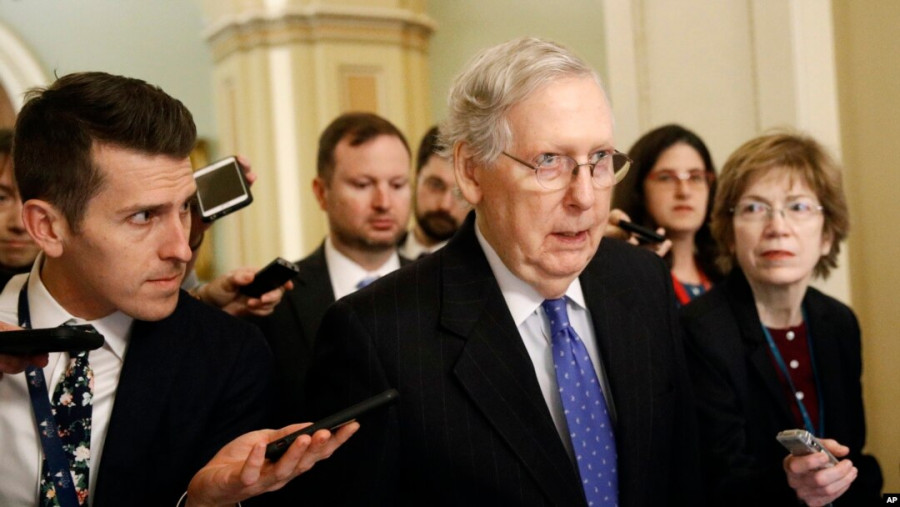 The news helped US stocks to recover, but volatility on the market remained high. Meanwhile, there was no particular reaction in the foreign exchange market, but traders continued to avoid risky assets. In the bond market, there was a surge in trading because Treasuries mature during the period of possible default.
But even if there is now a resolution on the debt limit issue, the fact that it is only a postponement to December does not solve the problem itself. And given that the Federal Reserve will most likely begin cutbacks on bond purchases by that time, there is a high chance that the situation will aggravate. After all, Democrats are still trying to pass a huge package of taxes and spending, as well as a separate bill on infrastructure.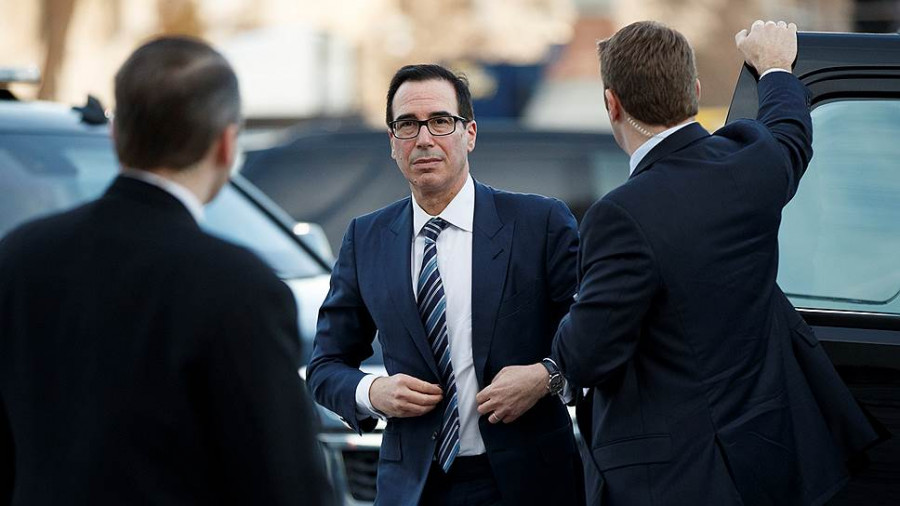 As such, former US Treasury Secretary Steven Mnuchin warned that breaching the debt ceiling and overspending could further increase inflation. "I do worry that this will be ongoing inflation, and we could easily end up with 3.5% 10-year Treasuries, which again just increases the cost of the national debt and creates budget issues," he said. He added that excessive debt-to-GDP ratio could burden the US economy in the future.
Mnuchin also mentioned stablecoins and said they should be regulated. "New digital assets shouldn't be like casino chips. If you are going to issue a stablecoin, the actual money should go be held in a regulated bank, in a trust account and the people who hold the stablecoins should be able to exchange those for real dollars at any time, "he commented.
Recently, quite a lot of US officials brought up the risks of high inflation, anticipating a sharp jump in the indicator this winter. The energy crisis, together with high oil prices, will only increase the pressure on the price index. This will sooner or later force the central bank to act more aggressively, which is a good signal for dollar in the short term.
Macroeconomic reports
Destatis reported yesterday that industrial output in Germany fell more than expected in August. The index dropped 4% m / m, after rising 1.3% in July. And compared to February 2020, the figure is down 9.0%. Manufacturers said production is being held back by a shortage of intermediate products due to supply chain disruptions.
But on a yearly basis, output rose 1.7%.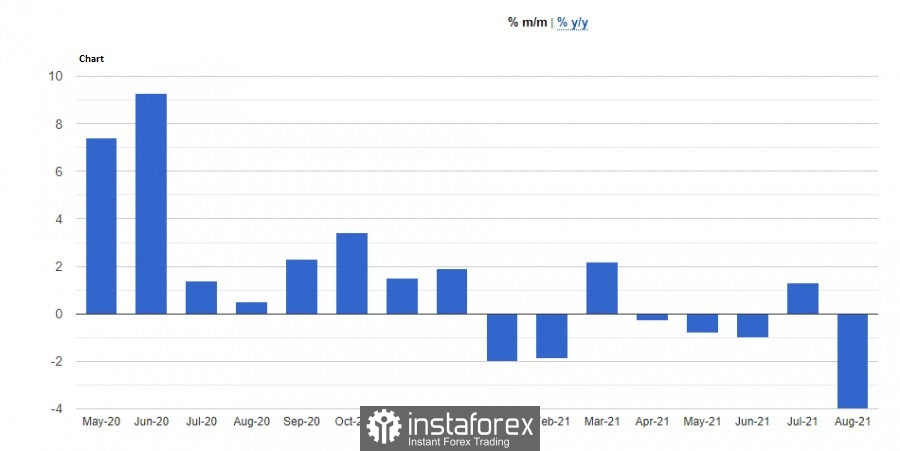 In the US, jobless claims reportedly fell 38,000 to 326,000, much better than the expected decrease by analysts. Meanwhile, the less volatile four-week moving average climbed 3,500 to 344,000.
Today, the US Department of Labor will release its highly anticipated September employment report. Analysts expect to see a 488,000 increase in jobs and a drop in unemployment rate to 5.1%.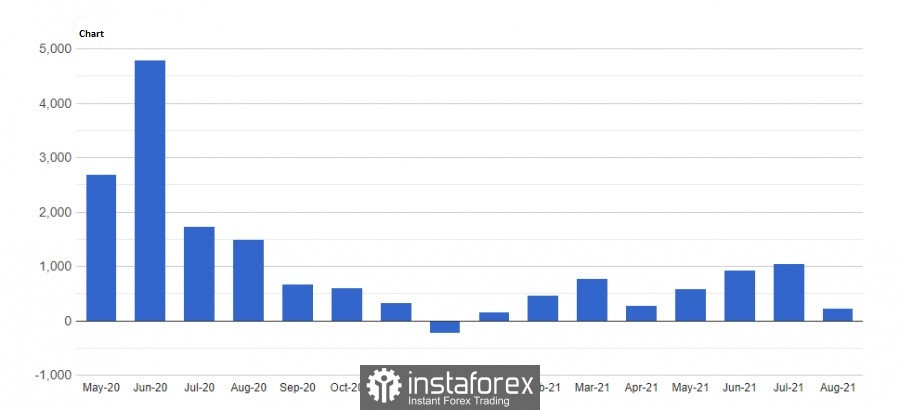 Technical analysis in EUR/USD
A lot depends on 1.1530 because slipping below it will result in a further drop to 1.1480 and 1.1450. But if the quote climbs above the level, EUR/USD will rise to 1.1560, and then to 1.1580 and 1.1610.
The material has been provided by InstaForex Company -
www.instaforex.com