Bitcoin soars to highest level since May
Bitcoin skyrocketed to its highest level since May after gaining more than 30% over the past seven days. It rose 8% to $ 54,210, about $ 9,331 less than its all-time high in mid-April. Its market cap, meanwhile, exceeded $ 1 trillion. The rally contrasts with the more mundane performance of traditional assets like stocks, bonds and gold, amid worries about high inflation and slowing economic growth. Obviously, Bitcoin has already overcome the tribulation of China banning crypto transactions and the uproar surrounding El Salvador's adoption of the token as legal tender. Optimists point out that it continues to gain traction in Wall Street as an independent asset class, and comments from US regulators allayed fears of tighter oversight. Other digital coins, such as Ether, Binance Coin, Solana, and Dogecoin, also rose over the past seven days, but Bitcoin trading volumes remain two-thirds higher, said crypto exchange Kraken. The material has been provided by InstaForex Company - www.instaforex.com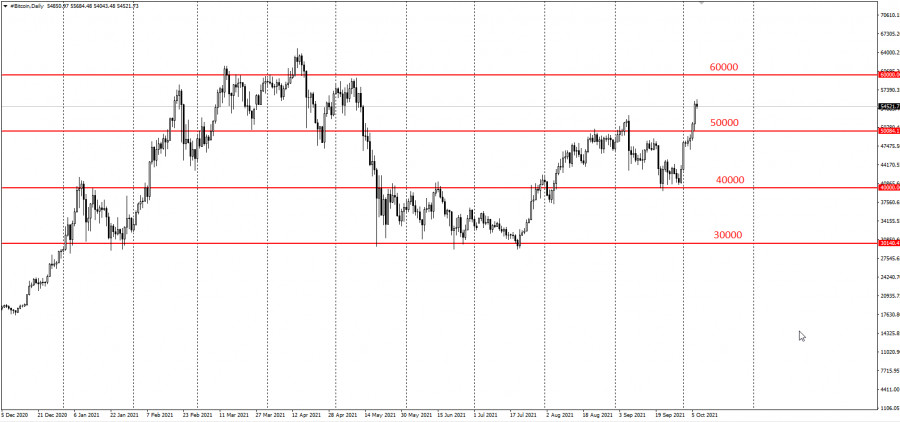 Bitcoin skyrocketed to its highest level since May after gaining more than 30% over the past seven days.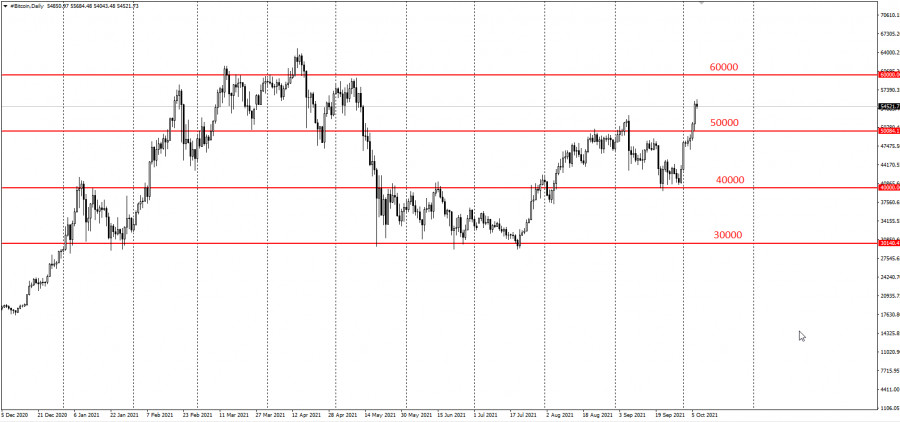 It rose 8% to $ 54,210, about $ 9,331 less than its all-time high in mid-April. Its market cap, meanwhile, exceeded $ 1 trillion.
The rally contrasts with the more mundane performance of traditional assets like stocks, bonds and gold, amid worries about high inflation and slowing economic growth.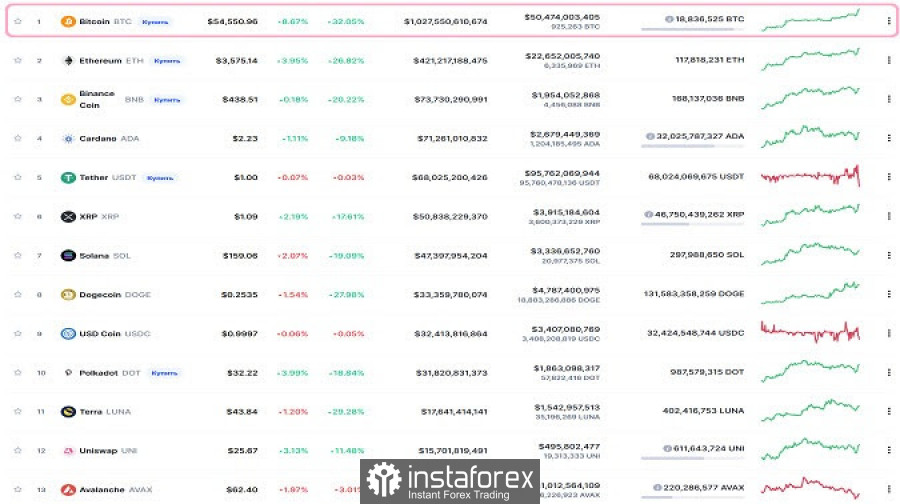 Obviously, Bitcoin has already overcome the tribulation of China banning crypto transactions and the uproar surrounding El Salvador's adoption of the token as legal tender.
Optimists point out that it continues to gain traction in Wall Street as an independent asset class, and comments from US regulators allayed fears of tighter oversight.
Other digital coins, such as Ether, Binance Coin, Solana, and Dogecoin, also rose over the past seven days, but Bitcoin trading volumes remain two-thirds higher, said crypto exchange Kraken.
The material has been provided by InstaForex Company -
www.instaforex.com