Bitcoin skyrockets to five-month high
Bitcoin rose by 5.2% on Monday, continuing the two-week rally that pushed the price beyond $ 57,000. Its market cap also surged beyond expectations.The rally enabled Bitcoin to hit a five-month high, albeit still below the all-time high of over $ 63,000. Momentum has been building since late September, when the digital asset struggled to shake off the losses fueled by fears that US and China would crackdown on the industry. Those fears have gradually died down, especially after SEC chief Gary Gensler said he had no intention of banning crypto transactions. "It will be at the discretion of Congress," Gensler said.This comment came just a week after Fed Chairman Jerome Powell announced that the central bank had no plans to ban the asset.So, could Bitcoin go much higher? We don't know yet. But according to CoinDesk, it may try to break above $ 60,000 and fluctuate around $ 58,000 to $ 60,000.With regards to other cryptocurrencies, Ethereum posted a 2.5% increase in market cap, pushing it to $ 3,602. Cardano, on the other hand, fell more than 3.5%, while Dogecoin lost more than 5%.The material has been provided by InstaForex Company - www.instaforex.com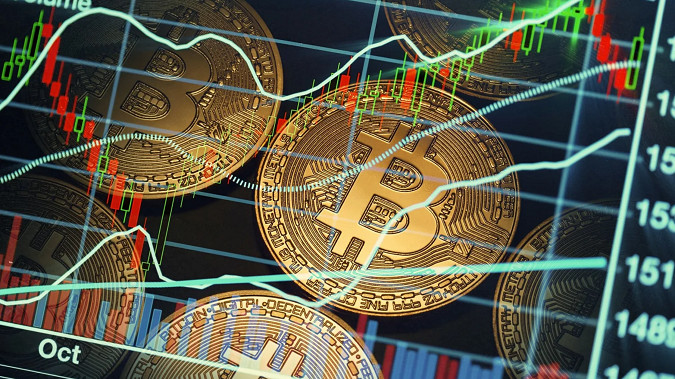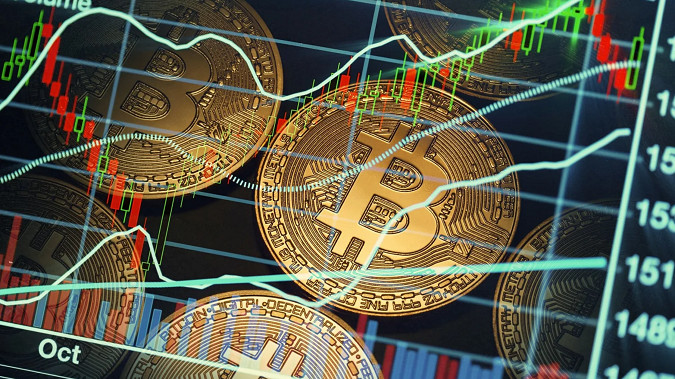 Bitcoin rose by 5.2% on Monday, continuing the two-week rally that pushed the price beyond $ 57,000. Its market cap also surged beyond expectations.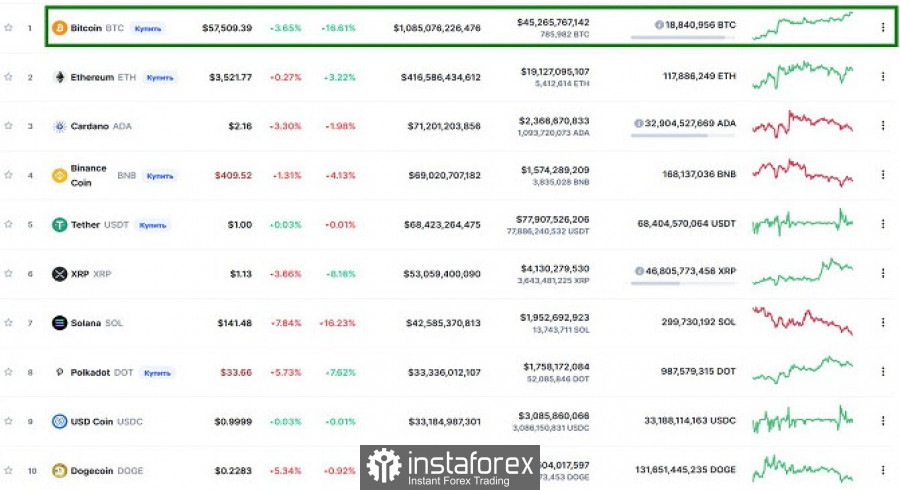 The rally enabled Bitcoin to hit a five-month high, albeit still below the all-time high of over $ 63,000.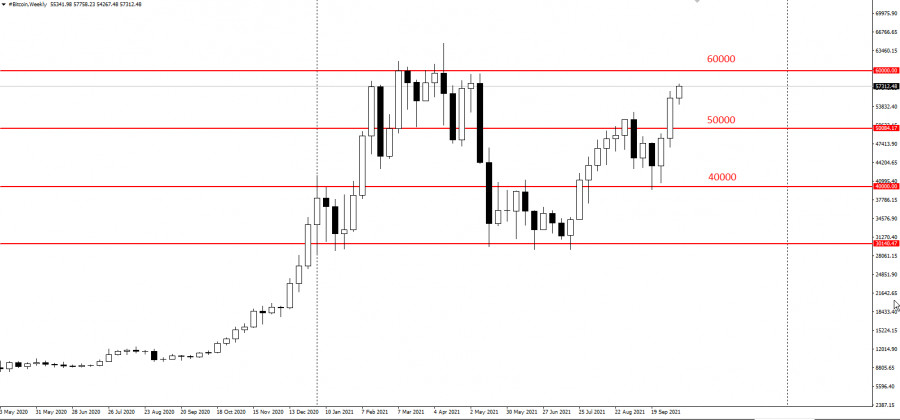 Momentum has been building since late September, when the digital asset struggled to shake off the losses fueled by fears that US and China would crackdown on the industry.
Those fears have gradually died down, especially after SEC chief Gary Gensler said he had no intention of banning crypto transactions. "It will be at the discretion of Congress," Gensler said.
This comment came just a week after Fed Chairman Jerome Powell announced that the central bank had no plans to ban the asset.
So, could Bitcoin go much higher? We don't know yet. But according to CoinDesk, it may try to break above $ 60,000 and fluctuate around $ 58,000 to $ 60,000.
With regards to other cryptocurrencies, Ethereum posted a 2.5% increase in market cap, pushing it to $ 3,602. Cardano, on the other hand, fell more than 3.5%, while Dogecoin lost more than 5%.
The material has been provided by InstaForex Company -
www.instaforex.com