Asia-Pacific indices resumed growth
The Asia-Pacific stock indices resumed their increase following the US indicators. The Hong Kong Hang Seng index gained 2.48%, the Japanese Nikkei 225 indicator increased by 0.75%, the South Korean KOSPI indicator - by 1.6%, and the Australian S&P/ASX 200 rose by 0.7%. Due to public holidays, trading on Chinese stock exchanges will not be conducted until the end of the week.Investors are focused on the process of restoring the region's economy from the consequences of the COVID-19 epidemic. According to experts, the Asia-Pacific states will be able to achieve higher rates of economic recovery in the event of an increase in the rate of vaccination of the population in the region, which will contribute to the lifting of the imposed restrictions. Nevertheless, analysts note that in the southern part of the region, the rate of vaccination of the population remains quite low, which contributes to a slowdown in the economic growth of these countries.Investors are also still concerned about the situation in the real estate sector in China. The slowdown in economic growth, paired with the expected reduction of the economic stimulus program in the United States, will lead to negative results in other countries of the region.In Japan, the situation is still unclear. The new Prime Minister of the state promised to increase the incomes of the population but did not provide any plan on how exactly he was going to achieve this. At the same time, experts say that an increase in government spending will lead to an increase in public debt and not to an acceleration of the country's economic recovery.On the stock exchange in Hong Kong, the largest increase in the value of shares was demonstrated by Chinese Estates Holdings, which rose by 31.4% after the announcement that Solar Bright Ltd. offered to buy China Evergrande Group, which has serious debt obligations. Also, the growth was shown by the securities of such companies as Meituan, Alibaba Group Holding Ltd., Tencent Holdings Ltd., and Xiaomi Corp., which added 7.5%, 5.1%, 3.5%, and 3%, respectively.Following the decrease in the cost of oil, the share price of oil and gas companies PetroChina Co. Ltd also decreased. (by 3.6%), CNOOC Ltd. (by 3.6%), China Petroleum & Chemical Corp. (by 0.3%).Together with the increase in the indicator of South Korea, the share price of the country's largest companies increased: Hyundai Motor Co. (+3.6%), Kia Corp. (+6%), and Samsung Electronics Co. (+0.4%).The securities of Openpay Group Ltd. have gained 11.4% in price on the Australian Stock Exchange due to the attraction of more than $ 270 million to invest in the future commissioning of the platform in the USA.The material has been provided by InstaForex Company - www.instaforex.com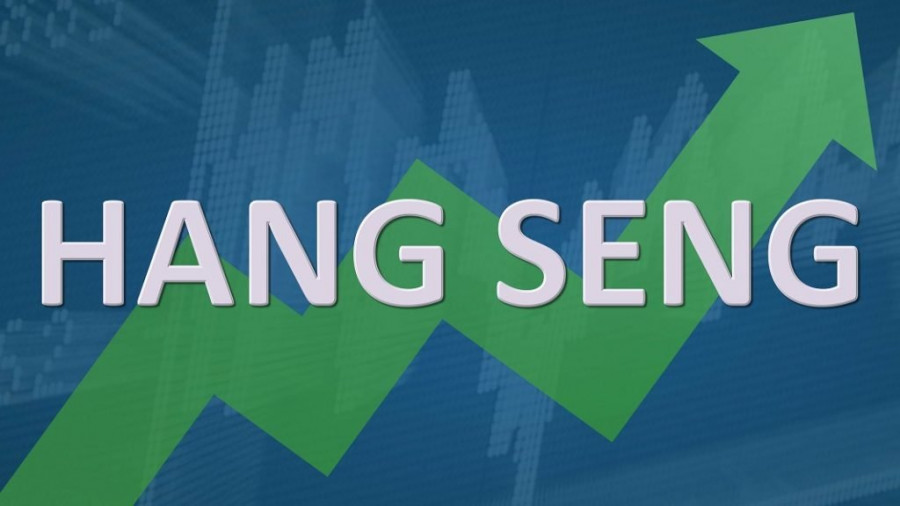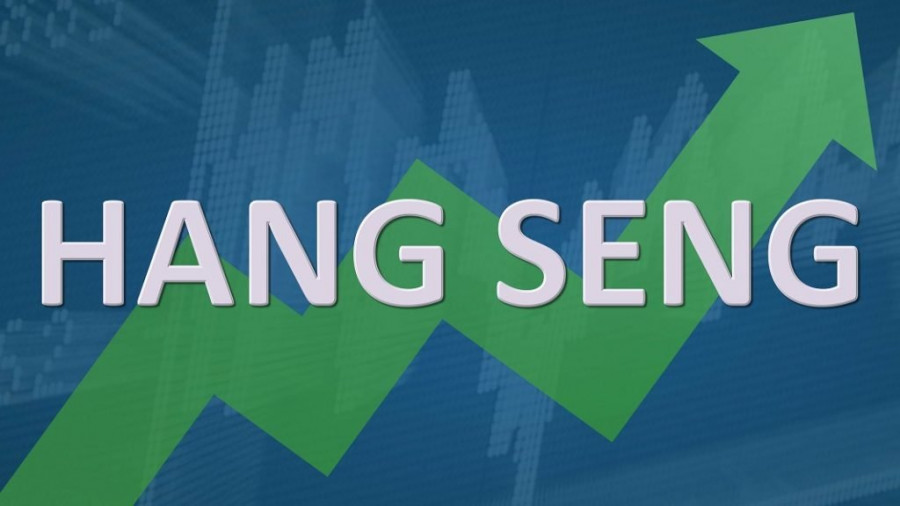 The Asia-Pacific stock indices resumed their increase following the US indicators. The Hong Kong Hang Seng index gained 2.48%, the Japanese Nikkei 225 indicator increased by 0.75%, the South Korean KOSPI indicator - by 1.6%, and the Australian S&P/ASX 200 rose by 0.7%. Due to public holidays, trading on Chinese stock exchanges will not be conducted until the end of the week.
Investors are focused on the process of restoring the region's economy from the consequences of the COVID-19 epidemic. According to experts, the Asia-Pacific states will be able to achieve higher rates of economic recovery in the event of an increase in the rate of vaccination of the population in the region, which will contribute to the lifting of the imposed restrictions. Nevertheless, analysts note that in the southern part of the region, the rate of vaccination of the population remains quite low, which contributes to a slowdown in the economic growth of these countries.
Investors are also still concerned about the situation in the real estate sector in China. The slowdown in economic growth, paired with the expected reduction of the economic stimulus program in the United States, will lead to negative results in other countries of the region.
In Japan, the situation is still unclear. The new Prime Minister of the state promised to increase the incomes of the population but did not provide any plan on how exactly he was going to achieve this. At the same time, experts say that an increase in government spending will lead to an increase in public debt and not to an acceleration of the country's economic recovery.
On the stock exchange in Hong Kong, the largest increase in the value of shares was demonstrated by Chinese Estates Holdings, which rose by 31.4% after the announcement that Solar Bright Ltd. offered to buy China Evergrande Group, which has serious debt obligations. Also, the growth was shown by the securities of such companies as Meituan, Alibaba Group Holding Ltd., Tencent Holdings Ltd., and Xiaomi Corp., which added 7.5%, 5.1%, 3.5%, and 3%, respectively.
Following the decrease in the cost of oil, the share price of oil and gas companies PetroChina Co. Ltd also decreased. (by 3.6%), CNOOC Ltd. (by 3.6%), China Petroleum & Chemical Corp. (by 0.3%).
Together with the increase in the indicator of South Korea, the share price of the country's largest companies increased: Hyundai Motor Co. (+3.6%), Kia Corp. (+6%), and Samsung Electronics Co. (+0.4%).
The securities of Openpay Group Ltd. have gained 11.4% in price on the Australian Stock Exchange due to the attraction of more than $ 270 million to invest in the future commissioning of the platform in the USA.
The material has been provided by InstaForex Company -
www.instaforex.com